Life is marked with multiple steps and some can be taken more serenely when you have the right resources.
Bilanciel proposes a multidipliscinary approach to understand you better and to find the keys you need to move on with your life.
Multiple tools to progress in the knowledge of yourself and your entourage.
Bilanciel supports you in changing your life, gently. People with different profiles and from different horizons looking for concrete answers to their problems call upon Bilanciel, a company based in Boulogne-Billancourt. In your professional life, to help you to find your orientation, to make skill assessment, to prepare yourself for an interview or for more personal needs such as emotional disturbances, behavioural problems, couples problems, etc. The proposed methods are complementary and can be adapted to each personality and each situation.
Bilanciel also supports companies by offering training courses or recruitment advices, team dynamics, individual or group coaching, etc.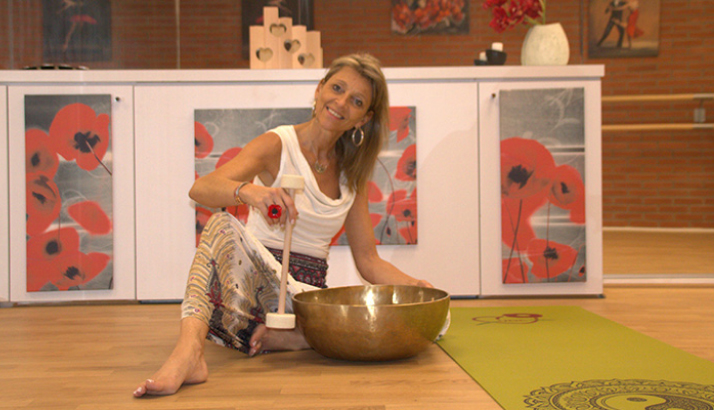 Dare to release your body and your speech
Sophie Touttée Henrotte has developed her various skills for more than 20 years .. Since January she opened "UDC" universe, Union of Hearts, a very beautiful space dedicated to liberate body and speech expression. After an initiation trip alone in India for one year when she was twenty, she has never stopped to move forward to grow in harmony with what she could have drawn deep into her. Her career as a nurse, her vocation to help others, followed by a series of trainings in particular in graphology, morphopsychology, Gestalt therapy (existential humanistic therapy aimed at resolution of emotional and behavioral disorders through a direct emotional involvement of the therapist in the relationship with his patient) coaching, enneagram, MBTI, image consulting, sound therapy, lithotherapy, etc. In parallel with her activities, she has been involved since she turned 18 in humanitarian associations, among others, two years ago with EDS: "Les Enfants du Soleil" in Madagascar. A desire to help the human in its entirety.
Sophie uses multiple tools for personal development, no fixed sessions. Sophie composes with these multiple tools to support everyone according to his needs and in all his dimensions, because « the head and the body are inseparable". The disease has a biological meaning, a utility that tells the emotional experience in the body as a software in a computer at the time of shock or trauma. Failing to find a satisfactory external solution, the disease is the unconscious and involuntary solution found by your corporal body. By looking at the symptoms it would be possible to come back to the programming conflict and to the primary feeling which can be explored during the therapy, « she explains.
Dancer since her five years, she promotes dance as a therapy and her yoga workshops help "to feel alive in all your whole Being, to go beyond your mind in order to listen to your own inner rhythm, the one that comes from the heart". Getting in motion allows you to be with yourself in a meditative experience and to really meet each other.
Sophie has a real passion for personal relationships and she is the author of a book "Voyage au coeur du lien", a personal narrative that testifies to the symbolic relationships which make life. With the same passion she created the Enneagram card game with her son Damien, a game you can use as a tool to know you and others priorities and needs.
Bilanciel helps you through different tools to find your own identity and your place in this world beyond all your barriers, so you can discover your own life cards in order to dare to live your projects completely, and to progress in your understanding of your internal resources for achieving your goals!